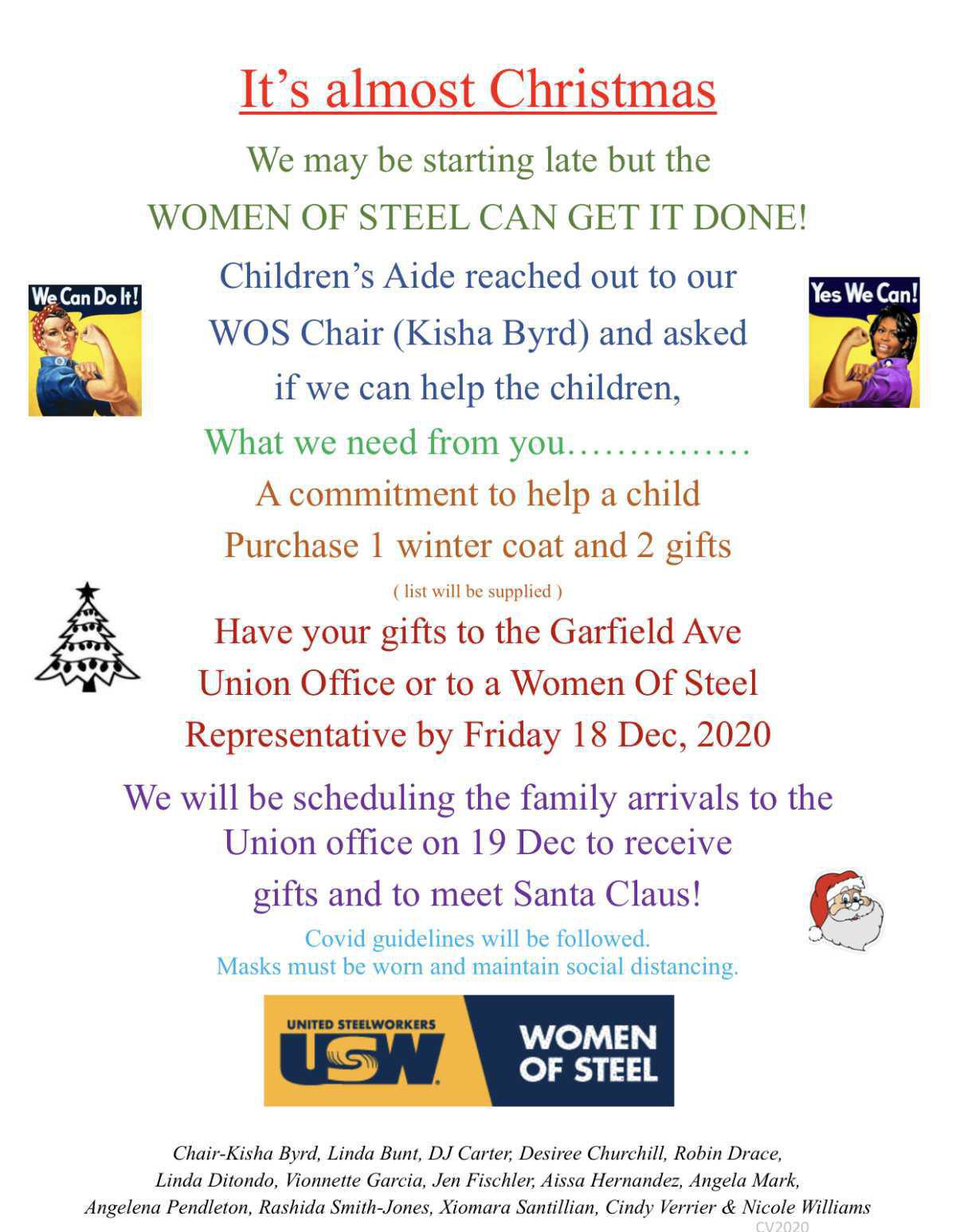 USW Sisters and Brothers,
We understand this message is late in the game. With everything going on in this world today we assumed the WOS wouldn't be holding their Christmas Party for underprivileged children this year.
At least that was the plan, then the WOS received a call from the Carson Valley Children's Aid Foundation asking if we could help again this year? The chair of our WOS committee Kisha Byrd reached out to me asking for my thoughts, we put our heads together and came up with a plan. We will be able to provide some underprivileged children a ray of sunshine and happiness that might not come otherwise.
If you would like to sponsor a child or make a donation please see the flyer attached.
In Solidarity,