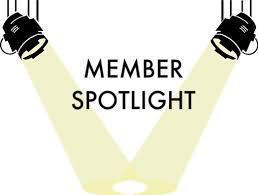 This member spotlight is a little different this week, with these members not only being synonymous with each other, but with the names of their ever growing union based friend group.
Those members are Matthew Schuler & Tasha Manning. They both started April 1, 2013. Soon after meeting they fell in love and started their life together, later to be married in May of 2021. They are both currently biotechs in B62 Varicella, but have been all over plant site. From B29, B12, and B38. Over the decade that they have been in the union they have formed deep lifelong friendships with the people they have met. Their wedding alone was half comprised of our amazing USW.
I want to take a moment to specially highlight these women of the USW. Their close knit friend group of USW women is comprised of
Tasha Manning
Nahid El Hassan
Laura Rojas
Andrea Carr
Stephanie Whitman
(Engaged to Alex Gilbert, a USW member to be wed this coming November!)
Megan Hagey
Dhara Stangler
(married to Charles Stangler a USW member)
Ashley Barrett
(married to Deron Barrett a USW member)
These ladies are always on the go from trying the newest restaurants, and throwing parties to traveling the world together.
These are the types of relationships you can find and make within our union. This group being a great example of how the friends we make here become our forever family.
(Almost every person in these photos is or was one of our incredible union members)