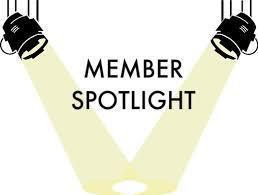 "This week's member spotlight is on Rhonda Mitchell-Carter. Rhonda is a 28-year Merck USW Union employee and currently works as a Sterile Supply Clerk in Dept 208 & Dept 320.
Rhonda's mother, Marie Toussaint, also worked at Merck and was a 25-year USW Union member until her retirement in 2007. Rhonda was born in Jersey City, New Jersey, where she lived until her family moved to Pottstown, Pennsylvania. Rhonda has been happily married to her husband, Jay, for 27 FABULOUS YEARS. From that union, they share an amazing son, Jay Jr.
Rhonda says that what she appreciates the most about being a union member is the family-like bonds and connections that form with her colleagues. They become FAMILY. You work alongside someone for so long that you build alliances. You celebrate births, graduations, marriages, birthdays, retirements, etc. However, you also hold each other's hands through deaths, divorces, medical illnesses, etc. They truly become your Union Brothers & Sisters. Yes, you might not agree on everything and have different opinions; however, SOLIDARITY still prevails when needed.
Outside of work, Rhonda loves to spend time with her family. Rhonda's definition of family is simple: you have family from blood; however, you also have family through love. She also loves to travel, both domestically and internationally. Her ideal happy place would be family vacations, family events, family dinners, family cookouts, family reunions, family parties, etc. When her family gets together, you will always have good food, good music, and lots of laughter.
So if you see Rhonda around campus, don't hesitate to say hello.