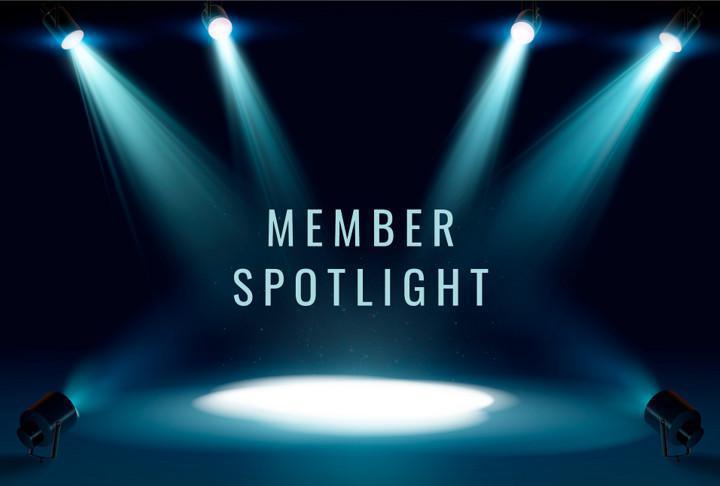 This weeks member spotlight is focused on Sean Redmond, and here's his story
In order to discuss my current position within this local Union, I need to backtrack a bit. I graduated from Le Moyne College in Syracuse, NY (my hometown) with a Biology degree in 2008, right in the midst of the Financial Crisis. I joined the company as a Biotechnician in the fall of 2009. However, my wife and I, newly married at the time, were living in Syracuse, NY, and struggling financially. I had to delay my start date until March 2010, waiting for my income tax return to cover moving expenses as we relocated to Southeastern PA.
To truly appreciate working in a Union, one must first experience non-Unionized facilities. It's only when you find yourself working through allocated breaks, sometimes cutting into lunches to meet deadlines, or hesitating to address training quality and poor management that you truly value the empowerment and protection that a labor union provides.
It wasn't until early 2012 that I found my voice in our Local. After a coworker and friend went through arbitration following a termination, my eyes were opened to the essence of being in a Union. From then on, I began attending Union meetings regularly and establishing contacts with fellow Union members in our Local. This involvement led me to join Committees, starting with our local's newly formed USW Next Generation Committee. This eventually led me to become active in Rapid Response. In the spring of 2014, I had the honor of attending the first USW District 10 Next Generation Conference at Linden Hall in Dawson, PA. The training I received there, along with other day trainings I attended, gave me the confidence to run for the position of Shop Steward in Dept. 245. I won the position in 2016 and held it until 2018 when I transferred departments. After returning to Dept. 245 in 2022, I ran for and became a shop steward again in 2023.
When it comes to being a part of our local Union, what I cherish most, aside from job security, pay, pension, and other benefits, are the friendships and connections I've forged during my nearly 14 years at West Point. Our Local comprises a diverse group of individuals from various backgrounds, nationalities, ethnicities, religions, beliefs, and political affiliations. I view it as a microcosm of the United States as a whole. Just like our country's founders, who didn't always agree on every issue but moved forward by setting aside their differences, we, too, share common interests and goals aimed at improving our membership and our Local as a whole.
Outside of work, I enjoy spending time with my family at our home in Perkasie, PA. My wife, Sarah, and I have three children, including twins born in late 2021. My interests include walking, watching sports such as football, baseball, and basketball, playing fantasy football, listening to music spanning all genres, collecting, buying, and selling sports cards (you can follow me on Instagram @lebowski_sports_cards if you're into sports cards), discussing and debating topics like politics, labor issues, and sports, and I'm a huge history enthusiast. I've been a devoted fan of the Detroit Lions and Syracuse Orange football/basketball since childhood, but I've also adopted the Philadelphia Phillies as my baseball team since moving down here. We frequently take trips to the Syracuse, NY area to visit family, attend Syracuse Orange football games, and spend summers at the family lake house in Cranberry Lake in the Adirondacks.
From where I started to where I am now, I feel incredibly fortunate and extremely proud to have worked in our Local Union for as long as I have and to have had the opportunity to get involved and contribute to driving improvements for our Union membership while preserving the hard-fought gains. Please don't hesitate to say hello the next time you see me walking around the plant site. I promise I won't be as long-winded as this write-up. #Solidarity"