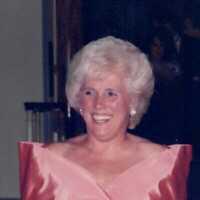 MARION LIGHTCAP
Marion Evelyn Keshel Lightcap, 83, of Harleysville, passed away on October 20, 2023. Mrs. Lightcap was a child of the late Anthony J. and Mary E. Keshel.
She graduated high school in Dayton, Ohio, and attended Gwynedd Mercy University, and Montgomery County Community College to further her education.
Marion was employed by Merck & Co. for 35 years, retiring in 2001 as Vice President of OCAW Local 8-86. During her time at Merck she served as an executive board member, a plant committee member, drug council board of trustees – Blue Cross. She also took part in master and local negotiations, and the OCAW Women's Conference. Upon retirement she served many offices of the Merck & Co. Union Retirees Club, where she was currently serving as President.
Marion served many years as an elected Democratic Committee person. She was a long time member of the American Legion Auxiliary – Souderton and Sellersville, Telford and Forrest Lodge Veterans of Foreign Wars Home and Booster Associations, the Sellersville Moose, Cannoneers Sportsmen Club, and the Perkasie Owls. She was currently bartending part-time at American Legion Post 255 – Sellersville. She served many friends and patrons with a smile and good humor at various establishments over the years.
Mrs. Lightcap loved people, helping wherever she felt there was a need, from supporting her children's activities, guiding women to further themselves in their work, to supporting veterans through her club activities and the Wounded Warriors.
Former Union President Ed Odenwald had this to say regarding Marion's days as a bargaining unit leader. "She considered all union members family," Ed said. "And God help the misguided manager who messed with her clan."